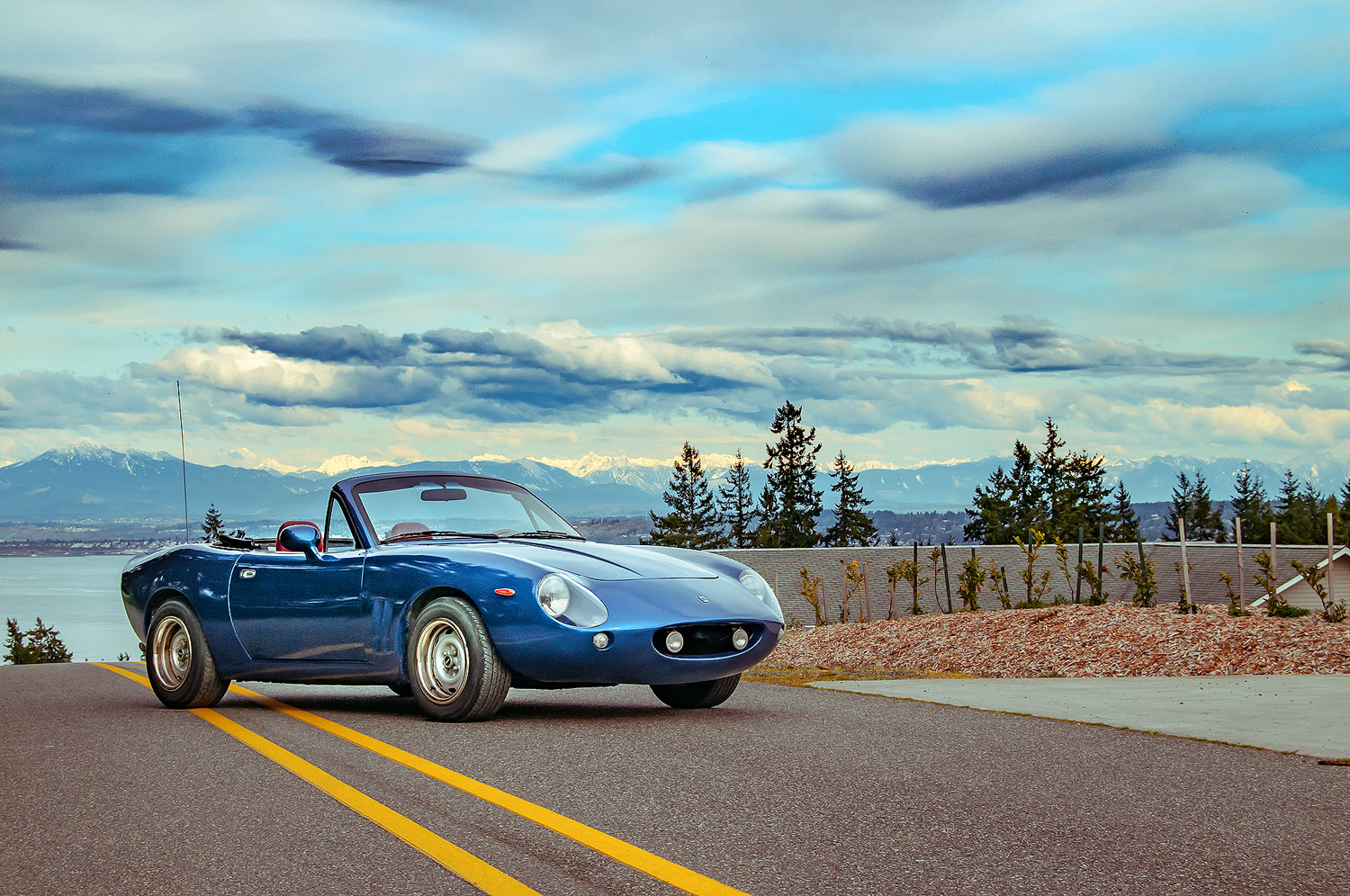 Italia Classic
The Italia Classic was a rescaled, smaller and rounder nod to the design genius of Coco Chinetti, who removed the roof from a Ferrari 275 GTB to create the NART Spyder—one of which sold at auction in 2013 for an unprecedented US$27.5 million. While there were only 9 original NART Spyders built, there are currently over 90 original Italias in the world- around two thirds were handcrafted by Jim Simpson, around 30 were built as total conversion kits by ultra-enthusiastic customers themselves. Most are located all over the US and Canada, and some as far away as Japan and Europe.
The Italia was built on a first-generation Mazda Miata, a car Jim formed an affinity for after collaborating with Mazda on some design work in the 90s. Originally the Italia kit was envisioned as a project an enthusiastic and tool-savvy Mazda owner could build, but Jim eventually decided to stop production of kits and Mazda accessories altogether as especially skilled hobbyist builders are rare. We moved instead towards building more individualistic, hand-crafted cars in-house at a much higher level of quality and consistency.
Jim has kept one of his oldest passion projects, his own Italia Classic, alive with design updates and tweaks over the years, transforming it from a convertible into a slightly GTO-evocative coupe. In developing tooling for different platforms, he also adapted an Italia 2-styled tilt front end to the original Italia's first-gen Miata sizing. Even after nearly 20 years and building numerous other cars in that time, Jim still drives his original Italia frequently.